The Pinwheel bow. The finished bow comes in 3 sizes: Small (2"), Medium (3"), and Large (4"). You can choose single or double layered bows. All sizes will come on a partially lined alligator clip (
single or double prong
- your choice). When ordering, please specify your size,
color choices
, center, clip option, and tail cut.
Samples:
Medium with angle cut tails and flat center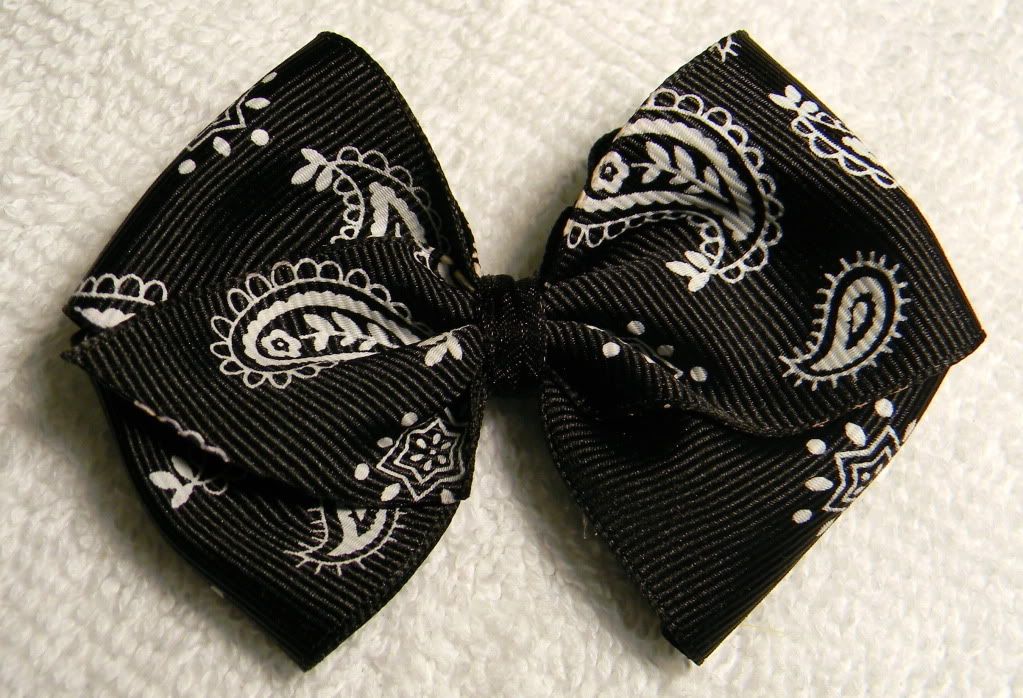 Large with short tails and flat center
Small: $2.50, Med. $3.50, Large $4.50
Want a little more pop? Choose a Double Pinwheel bow for added emphasis. Doubles are available in Medium ($4.50) and Large ($5.50).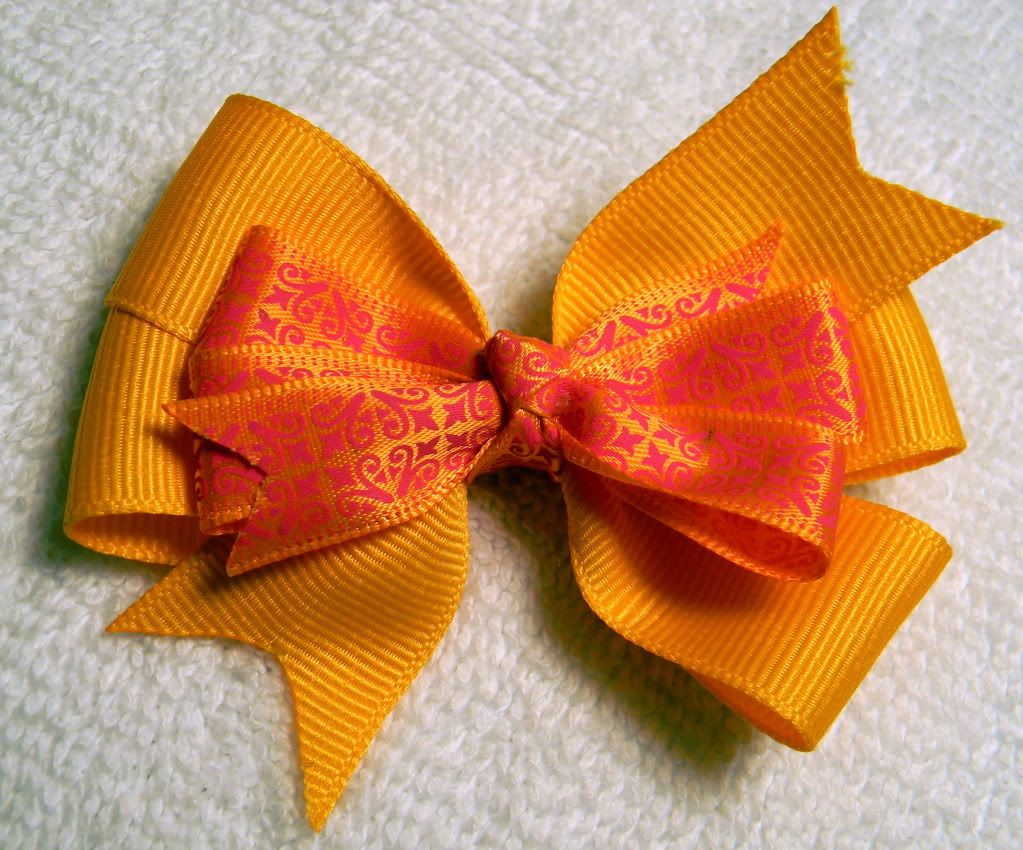 Double Pinwheel (v-cut tails and center knot)
Remember to check out our Facebook page for many more bows not listed on this site!